Jorge Velaochaga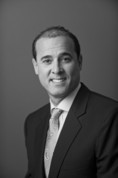 Peru
Lord Nelson 388
Miraflores, Lima 18
Peru


+51 1 628 1660

+51 1 628 1663

This email address is being protected from spambots. You need JavaScript enabled to view it.

Jorge Velaochaga is the founder and Executive Director of TRANSEARCH Peru and, until 2013, he was Regional Director Latin America and Global Council Member in TRANSEARCH. Prior to joining TRANSEARCH, Jorge was Managing Partner with Amrop International in Lima.

Before entering the executive search in 2001, Jorge was the founder and Executive Director of UV Representaciones Peru and Bolivia, a leading consulting and distribution company of high technology additives for heavy fuels and lubricants from Xp3 (USA) and Prolab (Canada). He also has extensive experience from various senior management and human resources positions having worked for companies such as: Interoc Ecuador (Custer group), IBM del Peru, Laboratorios Anakol and Comercial EGSA.

Jorge holds an MBA from The University of Texas, Austin and a BS from Universidad de Lima. He is a member of the "Asociacion Peruana de Recursos Humanos" (APERHU). As one of the recognised opinion leaders in Human Resources and Executive Search, he is constantly publishing articles and being interviewed in the media.

Specialisations