Andre van Iersel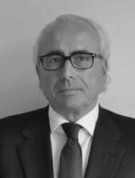 United Arab Emirates
Dubai International Financial Centre
PO Box 506618
Dubai


+971 4 371 9777

This email address is being protected from spambots. You need JavaScript enabled to view it.

André specialises in boardroom consultancy, the development of organisations and leadership themes such as change management processes, strategic direction review, business transformations, organisation design, management assessments, leadership development, executive coaching and the composition of teams.

He started his career with Royal Dutch Shell and held hands-on managerial roles in Europe as well as the US and Far East rising to the position of Human Resources Director of the Shell Research Institute in The Netherlands. After 15 years with the group, he moved into the banking sector to become the Global Human Resources Director of Rabobank. Over the next 15 years he held various roles culminating in the position of Senior Vice President Human Resources reporting to the Chairman of the Executive Board.

In 2008 André moved to the Middle East and has worked as a Human Resources Director and Human Resources Advisor in Dubai, Qatar, Kuwait and Oman, mainly in Banking and Oil & Gas related industries.

He holds Masters degrees in Organisational Psychology from universities in The Netherlands and United States of America.

Specialisations