Carlos Gil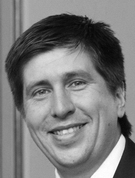 Argentina
Santa Fe Avenue 911
Piso 6°B
Buenos Aires 1059


+54 11 43263980

This email address is being protected from spambots. You need JavaScript enabled to view it.

Carlos Gil has throughout his career been dedicated to business development. After obtaining a degree in Business Administration, he joined Unilever developing strategic thinking for business development. He quickly undertook regional management positions but felt the need for gaining more sales practice.

Carlos then joined Prudential, which started up its operations in Argentina, where he was in charge of recruiting the first sales management team. He built his credentials as turnaround manager for high productive sales teams. Carlos then decided to set up his own executive search business in 2006 where he gained a solid reputation in growing niche areas such as Telco, Entertainment and Mining.

Carlos is based in Buenos Aires.


Specialisations